Porsche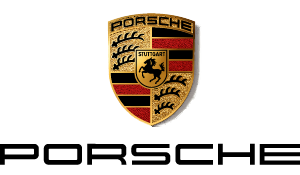 Porsche added the versatile Taycan Sport Turismo to its all-electric Taycan model range in fiscal year 2022. Unit sales, sales revenue and profit increased year-on-year.
BUSINESS DEVELOPMENT
Exclusivity and social acceptance, pioneering spirit and tradition, performance and sustainability, design and functionality – these are the brand values of the sports car manufacturer Porsche.
Porsche continued its path toward sustainable mobility in fiscal year 2022 and presented the Taycan Sport Turismo, the third model in its all-electric range. The Taycan Sport Turismo combines the everyday practicality of the Taycan Cross Turismo with the on-road dynamics of a sports saloon. It also impresses with state-of-the-art convenience and safety features, in addition to the latest infotainment. The addition of the new model means that the Porsche Taycan is now available in five variants. The most powerful variant is the Taycan Turbo S, which accelerates from 0 to 100 km/h in 2.8 seconds and can reach a top speed of 260 km/h. The Taycan 4S Sport Turismo boasts the largest range of all the variants, offering customers up to 498 km. Porsche also presented the 911 GT3 RS in the reporting period. The uncompromising model designed for maximum performance wows customers with features such as its modified central cooler concept and a significantly larger, swan neck-mounted rear wing. The model is available in the Clubsport or Weissach package. Back in January 2022, Porsche celebrated the 50th anniversary of Porsche Design and marked the occasion by releasing the exclusive anniversary model "911 Edition 50 Years Porsche Design", which is limited to 750 vehicles worldwide.
Porsche delivered 310 thousand sports cars to customers in the reporting period; this represented an increase of 2.6% compared with the previous year. Growth was achieved in particular in Western Europe (+11.7%) and Asia-Pacific (+1.2%). China remained the largest single market for Porsche with deliveries of 93 thousand vehicles.
In the reporting year, Porsche increased unit sales by 5.5% to 314 thousand vehicles. Demand for the 911, Panamera and Cayenne models was higher than in the previous year.
Porsche manufactured a total of 338 thousand vehicles in 2022. This was 19.2% more than in the previous year. The Leipzig factory celebrated 20 years of Porsche production.
SALES REVENUE AND EARNINGS
Porsche Automotive generated sales revenue of €34.6 (30.3) billion in the reporting period. The operating result (prior-year figure before special items) increased to €6.4 billion (+28.3%), which was primarily due to higher earnings contributions and positive exchange rate effects. The operating return on sales (prior-year figure before special items) improved to 18.6 (16.5)%.
PRODUCTION

| | | | | |
| --- | --- | --- | --- | --- |
| Units | | 2022 | | 2021 |
| | | | | |
| Cayenne | | 104,745 | | 78,850 |
| Macan | | 99,468 | | 76,506 |
| 911 Coupé/Cabriolet | | 42,390 | | 38,347 |
| Taycan | | 37,577 | | 37,720 |
| Panamera | | 35,258 | | 33,233 |
| 718 Boxster/Cayman | | 18,085 | | 18,472 |
| | | 337,523 | | 283,128 |
PORSCHE AUTOMOTIVE1

2022

2021

%

Deliveries (thousand units)

310

302

+2.6

Vehicle sales

314

297

+5.5

Production

338

283

+19.2

Sales revenue (€ million)

34,591

30,289

+14.2

Operating result before special items

6,423

5,006

+28.3

Operating return on sales (%)

18.6

16.5

| | |
| --- | --- |
| 1 | Porsche (Automotive and Financial Services): sales revenue €37,630 (33,138) million, operating profit (in the prior-year before special items) €6,770 (5,286) million. |
Taycan Sport Turismo